October
13 Dec 2021

1 Minute to read
October
Updated on 13 Dec 2021

1 Minute to read
---
What's New - October 2020
Features
File Transfer V2
MacOS Big Sur Support
Chat Text Field Expandable
Session Duration shown on Toolbar
Reboot/Reconnect in Safemode when connected to WiFi

Bug/Performance Fixes
Coordinate mapping was OFF in whiteboard during tiles mode
Scrolling UP is now the same speed as scrolling DOWN
Fixed resizing issues with Chatbox
File Transfer V2
We have completely redesigned the file transfer process to give end users more visibility and control over their transferred files. Updated features include a new download window, automatic re-download, support for long file names, new file transfer badge, and many more.
Downloads window
The number of consecutive file transfers is now capped at 2.
The current status of the file transfer is shown in the bottom right corner. The file can be in either a Queued state or an Error state.
Users can cancel file transfer in the Queued state, during the transfer itself, or in the Error state.
Automatic re-download
The download will automatically restart if it failed during the connection loss.
Support for long file names.
There is no limitation on the length of filenames on files to be downloaded using the new ScreenMeet features.
New File Transfer badge
Indicates file transfer is in progress.



Updated Download Request Dialog
Specifies the name and size of any file to be downloaded.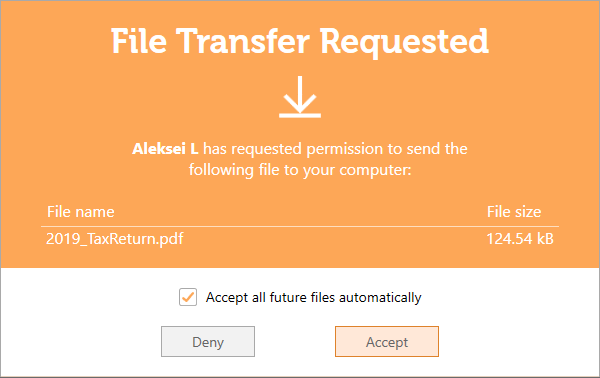 Unsent files dialog
Shows files that were rejected during upload based on file size or type.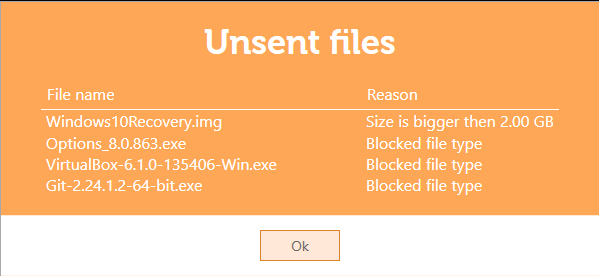 Chat Text Field Expandable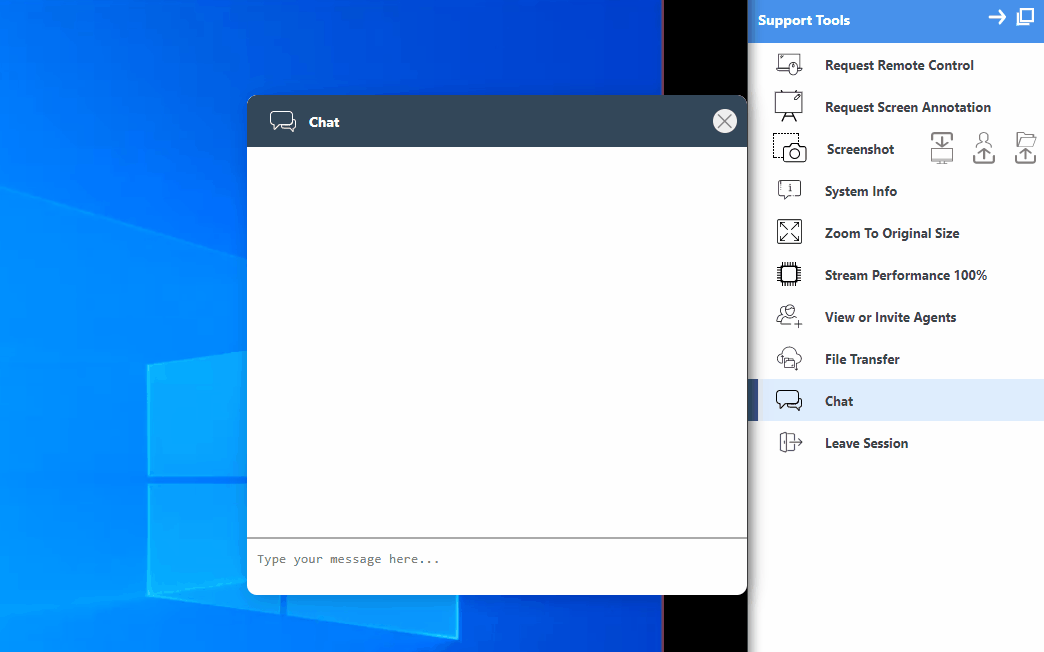 ScreenMeet has received many suggestions and has responded by creating an improved Chat Box for agents. Agents now have the ability to write multiline messages in the Chat Text Field and review them before sending them to the end user.
---
Was this article helpful?
---
What's Next