Installing the Beam Client to a Device
Updated On 05 Jun 2020

1 Minute To Read
---
Install the provided .msi file and launch it from the downloads page.
Follow the first prompt by clicking 'Next.' After that, there should be options such as which users to install the service for and whether to create a start menu shortcut or desktop shortcut. In order to be able to edit the configuration of the Beam Client on a device, ensure that 'Create a start menu shortcut' is checked.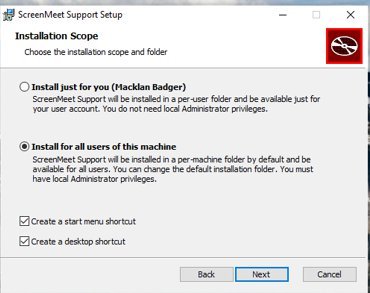 Then click 'Next' to get to the next install menu, be sure to select 'ScreenMeet Beam Client' like below: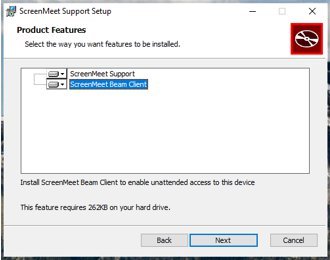 After selecting the 'ScreenMeet Beam Client', you will be prompted to enter in a group key and the 'Client Authentication Method.' To ensure that you have a valid group key, press the 'Validate' button and either a red X or a green check mark will be displayed.
If the group key is invalid, you will not be able to proceed. After entering a valid group key and selecting the authentication method, click 'Next' and then follow the rest of the prompts to finish the installation process for the 'Beam Client'.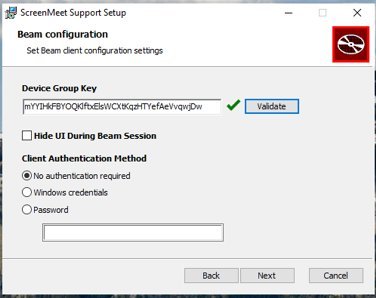 Was This Article Helpful?
---